Abstract:


With fierce competition locally and globally, manufacturers are constantly looking for ways to reduce operating costs and drive continuous improvement.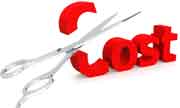 Motor City Industrial, a distributor of manufacturing parts and MRO supplies, has found a way to deliver significant cost reductions to its manufacturing customers - and highly differentiate itself in the marketplace at the same time.
The foundation of Motor City's Crib Boss solution set includes an intelligent, distributed parts storage system; advanced analytics relative to actual parts consumption; and a visualization tool that allows managers to quickly understand all this data.
The bottom line: while manufacturers know in detail what they've purchased, they often don't understand very well how those parts and supplies are actually being consumed.
Motor City says with this approach and technology - which relies heavily on Lean principles - average parts consumption is reduced a remarkable 20%. And that's just the start of the benefits.
Motor City partnered with intelligent storage system provider Apex Supply Chain Technologies to develop its cool new solution - which leverages Apex's Trajectory Cloud data to drive these analytic insights.
It's a great story for manufacturers and Motor City - we're sure it's one manufacturers and distributors will want to hear.
Don't miss this outstanding broadcast!